Bespoke Muslim-friendly travel
As a bespoke halal travel company, we design travel experiences based on your preferences. That means all our trips are as unique as you are.  Once you enquire about a holiday, you will be paired with a Halal Travel Designer that's either from that destination or calls it their second home.
Your Halal Travel Designer will handcraft your travel itinerary based on your interests to create a meaningful travel experience that'll enrich the soul.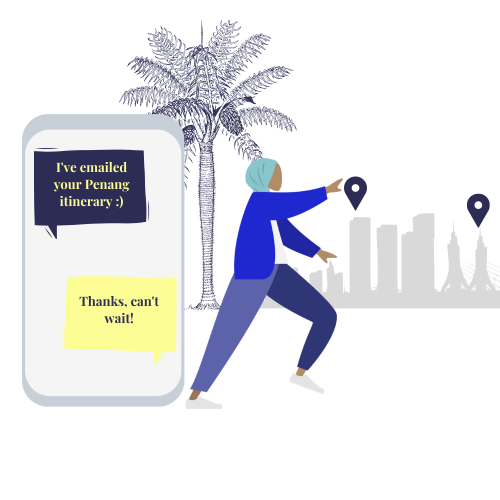 I was planning my honeymoon and contacted Rooh Travel. Walid was very helpful and swiftly arranged a phone call with me. He then emailed me an excellent, informative and incredibly laid out package with full itinerary. It really showed the extent to which Walid was willing to go for his customers. The quotes were also very well priced. I'd recommend Rooh Travel for all - an excellent bespoke service.
Dhia Naouar
14. April, 2022.
Walid was on point and knowledgeable, I used Rooh Travel for my honeymoon to the Maldives and everything from the service to the advice was excellent. A trusted travel partner who will make all your decision making informed and easy. Honest pricing, Walid got us an amazing deal.
Abid Miah
23. March, 2022.
We just got back from a fabulous week long Maldives family holiday thanks to Rooh! We use to book our holidays the usual booking sites, and we were hesitant in using Rooh as they're small and we haven't heard of them before which actually worked in our favour. But after communicating with Walid, we learned that booking with an agency is the way to go. The service from Rooh was outstanding from beginning to end. They listened and provided their expertise to help us make a decision on our holiday and even dealt with our requests before and during the trip. On top of that their prices were the best compared to other quotes. Thank you for all your help and we'll be back for our next family trip.
Ibrahim Tarafdar
26. February, 2022.
Our Maldives honeymoon at Coco Bodu Hithi and service by Rooh couldn't have gone any better! Although we found the travel rules during pandemic confusing, Walid covered everything with us and made the whole experience seamless. The trip went smoothly from flights and transfers. Looking forward in booking our next holiday with Rooh!
We booked with Rooh for our Maldives holiday. Walid was extremely responsive to all our questions around the hotel and covid protocols. Our holiday was incredible and we even got amazing rates booking with them.
Rafi G
25. October, 2021.
Rooh planned the perfect Maldives holiday and advised us on the best options. Our holiday was really private and safe and everything went like how we imagined it!
Hinda Abdullah
21. September, 2021.
Our Maldives trip to Fiyavalhu was spectacular thanks to Rooh, they've managed to fulfil our requests in our budget and couldn't have asked for more.
Rana Rahman
29. July, 2021.
This month we had had the best Maldives trip with Rooh. Walid who planned our trip went above and beyond and took care of all the logistics, we didn't have to worry one bit!
Enjoyed an epic trip to Malaysia last year with Rooh. Loved how the itinerary was personalised to our needs. Thank you!
Rooh is founded on the belief that travel is an effective way to enrich the soul and spark creativity.
We travel to disconnect & unplug from our day-to-day routines, from autopilot and work modes, and from the digital world. 
We travel to reflect and appreciate Earth's beauty, to connect with ourselves on a deeper level, and to see life through a new lens.
We travel to explore new cultures, traditions and environments as a way to reignite our creativity and elevate our thinking.
Join hundreds of halal travellers that receive exclusive holiday deals, only shared with our subscribers.
Whilst working at a travel company, I've spent most of my time on the road, juggling both work and travel.
That led me to the world's most remote and exotic destinations. Places where information on Google didn't exist. Places where you can connect with its people, experience their cultures, and understand their perspectives.
These destinations were always the most difficult to discover Muslim-friendly amenities and speaking with Muslims who've been there was uncommon.
As a result, Rooh Travel was born from those experiences. In the Arabic language, rooh means "soul", and in colloquial Arabic it means "go".  
In a world filled with constant travel imagery being posted on social media, people are travelling for the 'gram instead of what truly matters.
We believe that each travel experience should be unique and meaningful. For that reason, it should be designed with the traveller's intention in mind.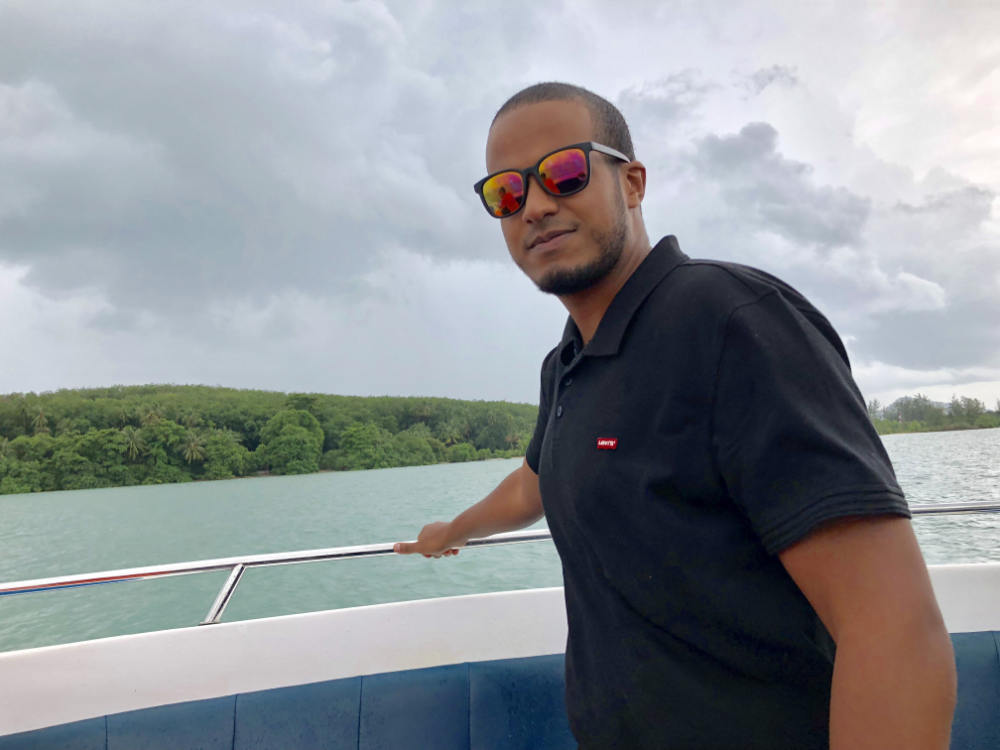 Design your halal trip your way
Get in touch to start planning your adventure