Malaysia Halal Holidays & Travel
Discover halal holidays & honeymoons to Malaysia, customised for you
The beauty of the natural wonder found in Malaysia's rainforests, hills, valleys and beaches mirrors the country's beautiful people and cultural coexistence. Islam, Hinduism and Buddhism are religions that thrive side by side in this Muslim country and their harmony extends an invitation to travellers from all over the globe to immerse themselves in the nation's soul-enriching love, humanity and hospitality.
In Malaysia, it is impossible to be short of an abundance of fantastic halal food. Malay, Indian and Chinese cuisines entice senses up and down the nation with regional cuisines offering travellers the chance to dive into not just a heavenly eating experience, but an insight into the rich history present up and down the nation.
The architectural styles in Malaysia leave both Malaysians and travellers alike awe-struck. Mosques and palaces with a distinctly Islamic influence, temples and houses inspired by Chinese traditions can all be seen standing side by side throughout the country. Malaysia's the towering modern skyscraper is just as amazing a sight as the traditional house on stilts.
When travelling to Malaysia, the last of your worries should be about where you rest your head at the end of a long day of taking in the culture, art, history and food. The country boasts some of the best halal hotels in Asia with an emphasis on sustainability and environmentally conscious living.
I was planning my honeymoon and contacted Rooh Travel. Walid was very helpful and swiftly arranged a phone call with me. He then emailed me an excellent, informative and incredibly laid out package with full itinerary. It really showed the extent to which Walid was willing to go for his customers. The quotes were also very well priced. I'd recommend Rooh Travel for all - an excellent bespoke service.
Dhia Naouar
14. April, 2022.
Walid was on point and knowledgeable, I used Rooh Travel for my honeymoon to the Maldives and everything from the service to the advice was excellent. A trusted travel partner who will make all your decision making informed and easy. Honest pricing, Walid got us an amazing deal.
Abid Miah
23. March, 2022.
We just got back from a fabulous week long Maldives family holiday thanks to Rooh! We use to book our holidays the usual booking sites, and we were hesitant in using Rooh as they're small and we haven't heard of them before which actually worked in our favour. But after communicating with Walid, we learned that booking with an agency is the way to go. The service from Rooh was outstanding from beginning to end. They listened and provided their expertise to help us make a decision on our holiday and even dealt with our requests before and during the trip. On top of that their prices were the best compared to other quotes. Thank you for all your help and we'll be back for our next family trip.
Ibrahim Tarafdar
26. February, 2022.
Our Maldives honeymoon at Coco Bodu Hithi and service by Rooh couldn't have gone any better! Although we found the travel rules during pandemic confusing, Walid covered everything with us and made the whole experience seamless. The trip went smoothly from flights and transfers. Looking forward in booking our next holiday with Rooh!
We booked with Rooh for our Maldives holiday. Walid was extremely responsive to all our questions around the hotel and covid protocols. Our holiday was incredible and we even got amazing rates booking with them.
Rafi G
25. October, 2021.
Rooh planned the perfect Maldives holiday and advised us on the best options. Our holiday was really private and safe and everything went like how we imagined it!
Hinda Abdullah
21. September, 2021.
Our Maldives trip to Fiyavalhu was spectacular thanks to Rooh, they've managed to fulfil our requests in our budget and couldn't have asked for more.
Rana Rahman
29. July, 2021.
This month we had had the best Maldives trip with Rooh. Walid who planned our trip went above and beyond and took care of all the logistics, we didn't have to worry one bit!
Enjoyed an epic trip to Malaysia last year with Rooh. Loved how the itinerary was personalised to our needs. Thank you!
Why travellers choose Rooh
Need to know about Malaysia
Malaysia halal hotels & resorts
From chic city hotels to secluded beach resorts, find your next Malaysia halal hotel for your Muslim-friendly holiday with Rooh.
Best destinations in Malaysia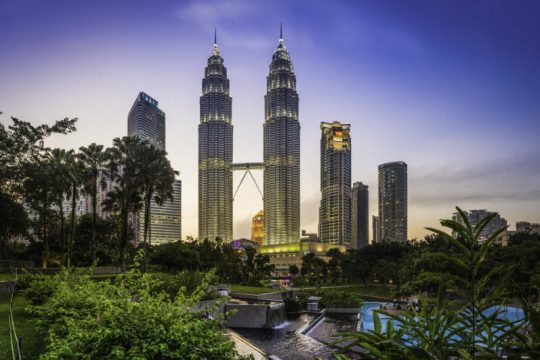 Kuala Lumpur halal holidays
The sprawling capital city contains a wide range of experiences and activities. From the famous butterfly park with one of the biggest butterfly colonies in the world to the Perdana Botanical Gardens and Zoo Negara Malaysia, quench your thirst for natural wonder. 
Visit KLCC Suria, one of the major malls of KL which rests at the foot of the world famous Petronas Towers, or take a trip to the top of Menara tower for breathtaking views of the city. 
Bukit Bintang and Jalan Alor offer the city explorer a chance to take in live food stations amidst the chaotic hustle and bustle of one of the city's main shopping and market areas.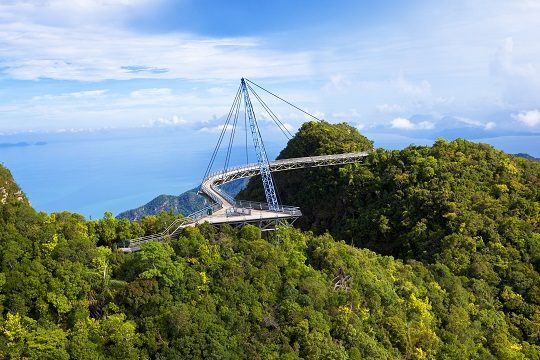 Pantai Cenang beach is one of the most famous beachfronts in the whole world; situated alongside a row of restaurants serving fresh seafood and shops selling souvenirs, the beach offers travlelers the chance to relax on the majestic white sand or dip into the beautifully tranquil water. 
The Sky Bridge and cable car takes you to 2000 feet above the rainforests of Kedah and offers some of the greatest views you could ever wish to see. Mangrove tours, cruises on the river and the famous bat cave tours take travellers to within touching distance of Southern Thailand.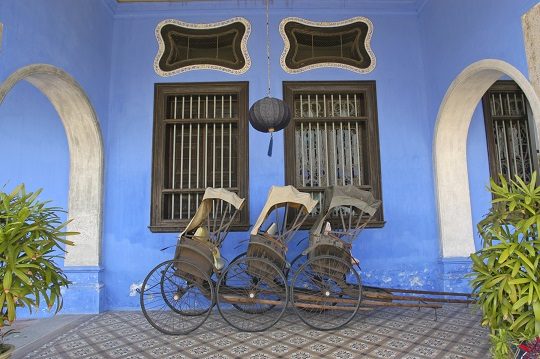 Best known for being the food capital of Malaysia, Penang Island with its central city George Town alongside Seberang Perai has some of the most luscious sandy beaches in the region, such as Batu Ferringhi.
Take a trip back in time to colonial Penang by visiting Fort Cornwallis or having tea at Suffolk House. There is no better way of getting to and from each of these areas than the colourfully decorated and fairy light adorned Trishaws for the complete Penang experience.
Best times to visit Malaysia

You are guaranteed warmth and humidity in Malaysia with temperatures hovering around 30°C year round and humidity averaging roughly 85%. Rain in Malaysia occurs usually in the afternoon and again, is fairly consistent year round though outside of monsoon season the rains arrive and leave fairly quickly.
The rainy season AKA monsoon season affects mainly the eastern coast of Malaysia and the western area of Sarawak and this occurs between late November and mid-late February. Outside of these months, specifically March-October, is generally considered to be the best time to visit the region.
Design your halal trip your way
Get in touch to start planning your adventure
Related Muslim-friendly travel destinations