Discover Turkey halal holidays customised to you
Turkey halal holidays offers Muslim travellers the ideal destination to experience nature, food, history and adventure. What makes Turkey unique is not only its transcontinental location, but how the modern and traditional worlds coexist.
As the ultimate Muslim holiday destination, there is so much to explore across Turkey's variety of landscapes and heritage. Claimed by several empires such as the Roman and Ottoman, you can spend your entire Turkey holiday only visiting historical sites.
Previously known as Contantinople, Istanbul is split by the Bosphorus strait, which is known as the dividing line between Europe and Asia. The city's charming sights, sounds and colours makes it one of the most diverse and vibrant cities in the world. Thanks to Istanbul's geographical location and rich history, the city is home to a mixture of Islamic and Mediterranean cultures.
Halal tourism in Turkey has skyrocketed over the last few years thanks to the country's Muslim-friendly services. Halal resorts and hotels in Turkey can be found in abundance. Expect to find Muslim-friendly services such as women-only beaches and swimming pools as well as alcohol-free hotels with private villas are common too.
I was planning my honeymoon and contacted Rooh Travel. Walid was very helpful and swiftly arranged a phone call with me. He then emailed me an excellent, informative and incredibly laid out package with full itinerary. It really showed the extent to which Walid was willing to go for his customers. The quotes were also very well priced. I'd recommend Rooh Travel for all - an excellent bespoke service.
Dhia Naouar
14. April, 2022.
Walid was on point and knowledgeable, I used Rooh Travel for my honeymoon to the Maldives and everything from the service to the advice was excellent. A trusted travel partner who will make all your decision making informed and easy. Honest pricing, Walid got us an amazing deal.
Abid Miah
23. March, 2022.
We just got back from a fabulous week long Maldives family holiday thanks to Rooh! We use to book our holidays the usual booking sites, and we were hesitant in using Rooh as they're small and we haven't heard of them before which actually worked in our favour. But after communicating with Walid, we learned that booking with an agency is the way to go. The service from Rooh was outstanding from beginning to end. They listened and provided their expertise to help us make a decision on our holiday and even dealt with our requests before and during the trip. On top of that their prices were the best compared to other quotes. Thank you for all your help and we'll be back for our next family trip.
Ibrahim Tarafdar
26. February, 2022.
Our Maldives honeymoon at Coco Bodu Hithi and service by Rooh couldn't have gone any better! Although we found the travel rules during pandemic confusing, Walid covered everything with us and made the whole experience seamless. The trip went smoothly from flights and transfers. Looking forward in booking our next holiday with Rooh!
We booked with Rooh for our Maldives holiday. Walid was extremely responsive to all our questions around the hotel and covid protocols. Our holiday was incredible and we even got amazing rates booking with them.
Rafi G
25. October, 2021.
Rooh planned the perfect Maldives holiday and advised us on the best options. Our holiday was really private and safe and everything went like how we imagined it!
Hinda Abdullah
21. September, 2021.
Our Maldives trip to Fiyavalhu was spectacular thanks to Rooh, they've managed to fulfil our requests in our budget and couldn't have asked for more.
Rana Rahman
29. July, 2021.
This month we had had the best Maldives trip with Rooh. Walid who planned our trip went above and beyond and took care of all the logistics, we didn't have to worry one bit!
Enjoyed an epic trip to Malaysia last year with Rooh. Loved how the itinerary was personalised to our needs. Thank you!
Why travellers choose Rooh
Need to know about Turkey
Best Muslim-friendly Turkey destinations
These are some of our favourite Muslim-friendly destinations in Turkey.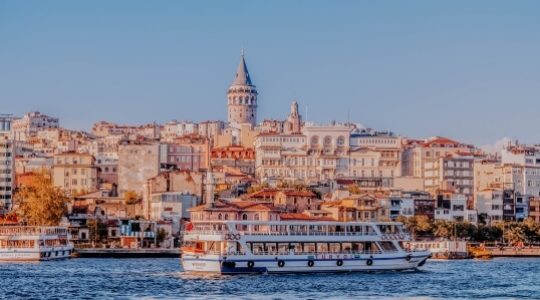 As Europe's largest city, Istanbul certainly has a lot to offer. Best known as the cultural, economic and historic centre of Turkey, you can find a gorgeous assortment of mosques and eccentric architecture. Built in 1616, the Blue Mosque is famous for its blue tile work and particular rules must be followed when entering the landmark.

Istanbul is also famous for the Hagia Sophia Mosque and reflects cultural influences of many empires. If you're more of a collector and shopping is your stronger suit, then the Grand Bazaar is your go to. Here you can find colourful lanterns and a maze of hallways that will be fun to discover.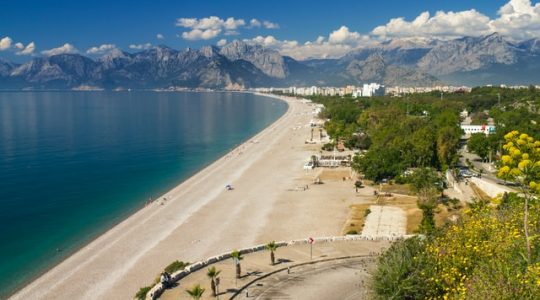 Halal holidays to Antalya are a great way to escape the cold weather and enjoy some sun and sand. It is a popular tourist destination and home to many ancient ruins, including the remains of the Temple of Apollo. The region is also known for its beaches, which are situated along the Turkish Riviera.
Antalya offers modern amenities while still maintaining traditional architecture and design elements that include mosaics, domed roofs, and marble columns.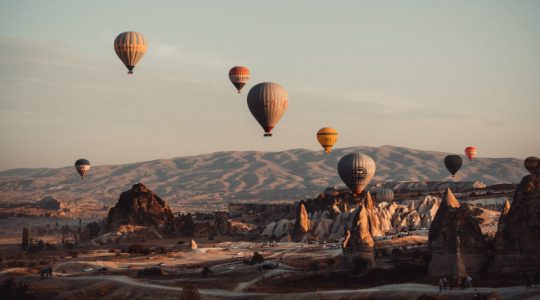 Cappadocia Halal Holidays
A UNESCO Heritage Site, explore Cappadocia's valleys and take in its other-wordly scenery. Discover rock formations in the shape of mushrooms and experience a hot air balloon ride over this natural wonder. For a true once in a lifetime experience, staying in a cave hotel should be on your to-do list. 
Cappadocia provides travellers with this unique opportunity to see how people once lived in the ancient region. Cappadocia's cave hotels come with modern options such as Wi-Fi and modern bathrooms.
Turkey halal resorts & hotels
Explore our collection of halal resorts & hotels in Turkey, hand-picked for a Muslim-friendly Turkey holiday.
Best times to visit Turkey

 Turkey offers three different climates zones, so the best time to visit the country depends on your preferences. As a halal-friendly destination for families and couples, Turkey generally experiences sunshine in the summer months from June to September and milder temperatures during winter.
The hot summers have temperatures in the low to mid-30 degrees Celsius. The best time to visit Istanbul is between March to May and September to November. Crowds in the city are also manageable during this time. Antalya has dryer periods in June to September.
The warmest month is July with an average high of 34 degrees Celsius so most hotels feature air conditioning. Cappadocia has a continental climate with peak hot summers in July and August with temperatures of 32 degrees Celsius, so this would be the best time to visit for a hot summer. It does get dry but the heat is still manageable. Colder months fall between November and March and snow is usually experienced as early as November so it could be best to avoid the region at this time.