In this post, I'll be sharing our most spectacular Muslim holiday destinations.
In fact, I have travelled extensively to each destination featured in this post. So, you can be rest assured that I'm writing from first hand experience.
For example, Thailand which is on the list, I've lived in for three years. Whilst Malaysia is like my second home, the Maldives is probably the best travel experience I've ever had.
This post will detail halal-friendly travel destinations that consists of both Muslim and non-Muslim countries.
So, if your idea of Muslim-friendly holidays consist of cultural experiences, incredible scenery, and delicious halal food, then you'll love this post.
First, let's take a step back for a second.
What is a Muslim holiday destination?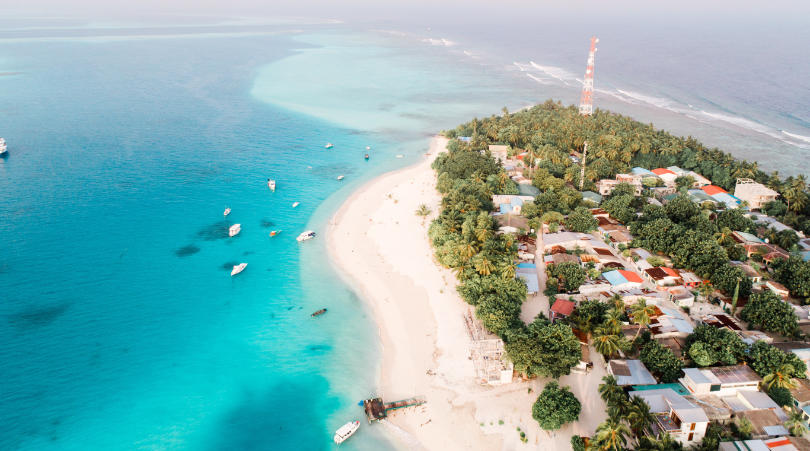 A Muslim holiday destination is any travel destination that meets all or some of the needs of Muslim travellers.
Additionally, a country may offer greater Muslim-friendly experiences in one region than another.
For example, after living in Thailand for three years, I know that Phuket is way better for halal tourism than Bangkok is. I've also discovered that the Maldives is one of the best Muslim countries to visit, hands down!
Whilst the needs of Muslim travellers vary as people have diverse preferences, there's usually a few requirements that's common.
What should you expect from a halal holiday destination?
Discover below the three essential needs of halal-conscious travellers when in search of a halal holiday destination.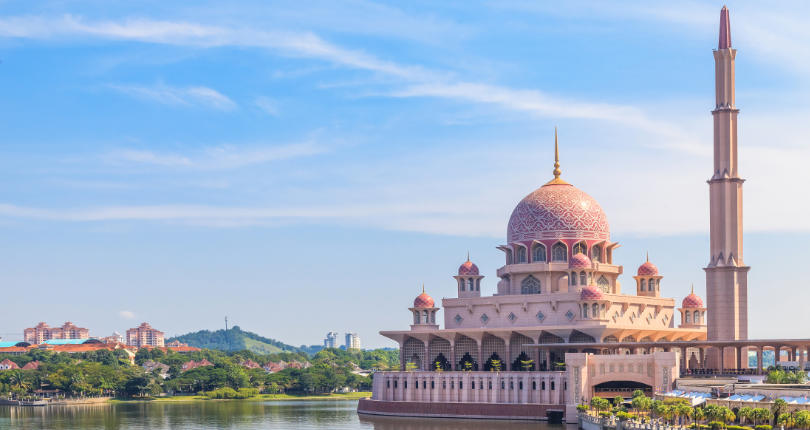 Easy access to prayer facilities is among the most important requirements for halal vacations. These prayer facilities can come in the form of prayer rooms in locations such as malls, airports and museums.
Although, praying in hotel or Airbnb rooms may suffice for some, the majority of Muslim travellers look forward to experiencing mosques in different countries.
Therefore, destinations with mosques at a short distance from tourist attractions and hotels are always great.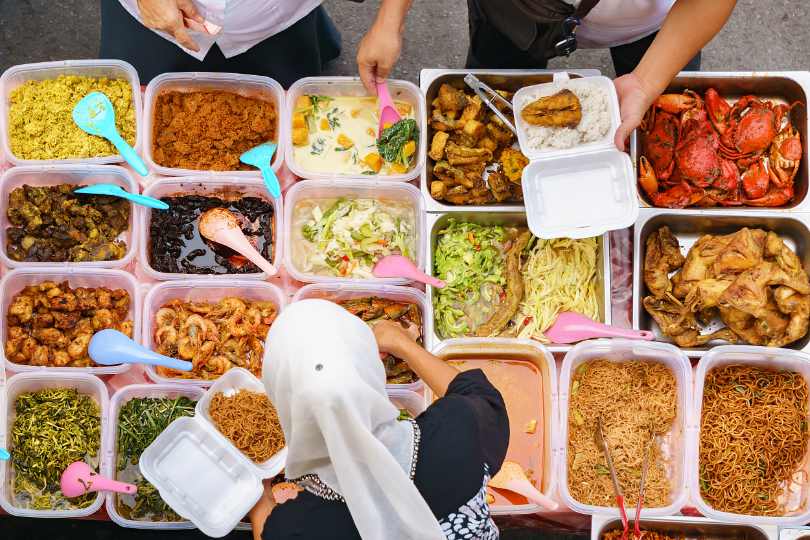 Halal food, maybe the most important of all?
Well, actually it is. 
According to CrescentRaiting in their recent survey, halal food is the most important requirement for Muslim travellers.
I know that it is for me :). 
Finding certified halal restaurants and hotels that serve halal food just makes the trip that much more convenient.
Especially, if you're travelling to a non-Muslim country and want to try the local dishes, it can sometimes be hard to find halal versions.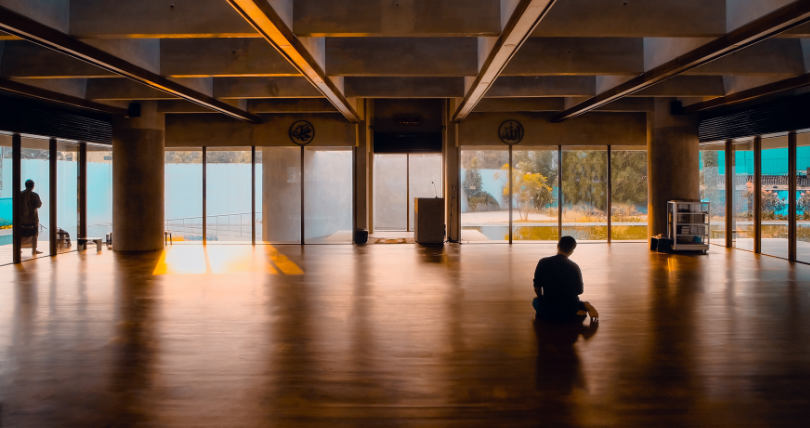 It is unfortunate that we have reached a time where Muslims need to verify if a travel destination is safe to visit.
Whether it's the safest Muslim countries to visit or countries that lack islamophobia, we're looking for a place where we can enjoy our trip without worry.
Particularly for Muslim women travellers, this is a primary concern, along with destinations that have no hijab or niqab ban. That's why we've ensured the following halal holiday destinations are hijab-friendly. 
Without any further delay, let's get started with our 7 best Muslim-friendly countries.
7 best Muslim holiday destinations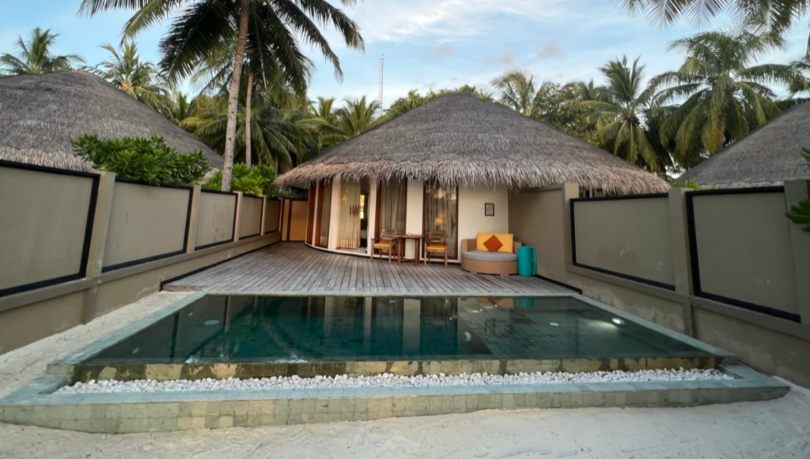 As far as halal tourism destinations go, Maldives may just be the perfect one. As a Muslim country, travellers in the Maldives are always a stone's throw away from halal amenities.
The country consists of about 1190 little, tropical islands, divided into separate atolls. These tiny dots in the Indian Ocean offer some of the best beaches in the world. Surrounded by water of all shades of blue, the beaches feature powder-white sand and shade from lofty palm trees.
The country boasts a diverse array of marine life, even right at the shores. By taking part in excursions such as diving or even snorkelling, you can spot manta rays, whale sharks, dolphins and more!
It's widely known that the Maldives is the most beautiful Islamic country in the world. That's why I particularly love the Maldives because regardless of your budget, you can experience the same paradise-like scenery.
For luxury halal holidays, experience the opulent Maldives halal resorts that feature halal restaurants and beach villas with private pools. With a wide variety of properties, the Maldives is where you should visit if you're looking for halal all-inclusive resorts.
If you'd like a more affordable alternative, opt for a stay in one of the 185 local islands. The inhabited islands offer a complete Muslim-friendly environment where halal food in the Maldives is easily accessible.
In addition to that, you get to meet the amazing locals and immerse yourself in their culture. As an example, our Maldives island hopping tour is a great choice to travel the Maldives like a local.
Malaysia is an award-winning Muslim holiday destination. With a Muslim population of roughly 60%, it's a given that your Malaysia trip will cover all of your needs. Voted as one of the best Muslim tourist destinations, halal-concious travellers love Malasysia and it's not difficult to see why.
Let's start with food.
It's virtually impossible to be short of extremely delicious halal food in Malaysia. Some of the best meals I've ever eaten was in Penang, the food capital of Malaysia. The best was a clay-oven cooked tandoori chicken with naan bread at Kapitan Restaurant.
I still think about it from time to time.
What makes the country and its food special is the fact that the Malay, Indian and Chinese locals all contribute to the food scene. These three main cultures are woven into the fabric of this country, and they're harmoniously intertwined.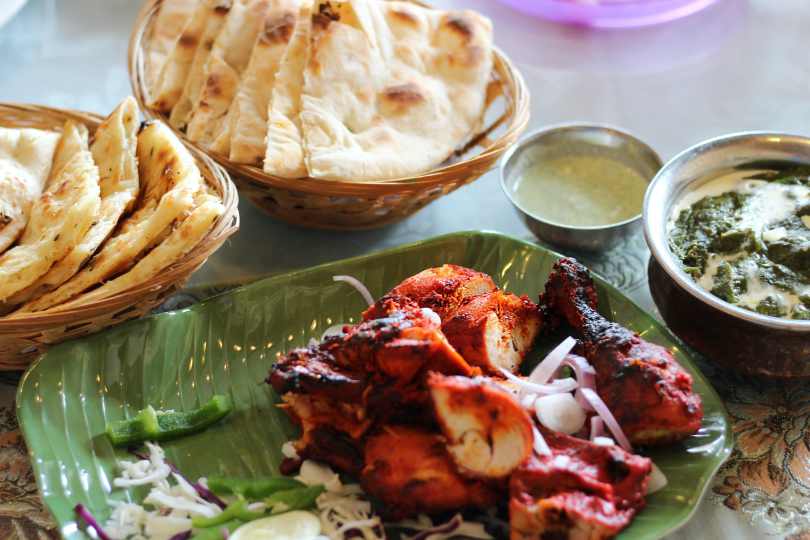 As for hotels and resorts in Malaysia, you can be rest assured that the country has high standards. As a Muslim country, all accommodation are used to catering for halal-conscious travellers. You can even find many that are completely alcohol-free.
Although Malaysia is one of the cheap Muslim countries to visit, in terms of food and transport, hotels can be pricey.
A region worth mentioning in Malaysia is Langkawi. The island offers incredible beauty, rare wildlife and spectacular activities. Langkawi is a great option for Muslim couples on a halal honeymoon in Malaysia. That's because the island offers the ideal romantic setting for honeymooners, as well as offering a variety of private villas with pools.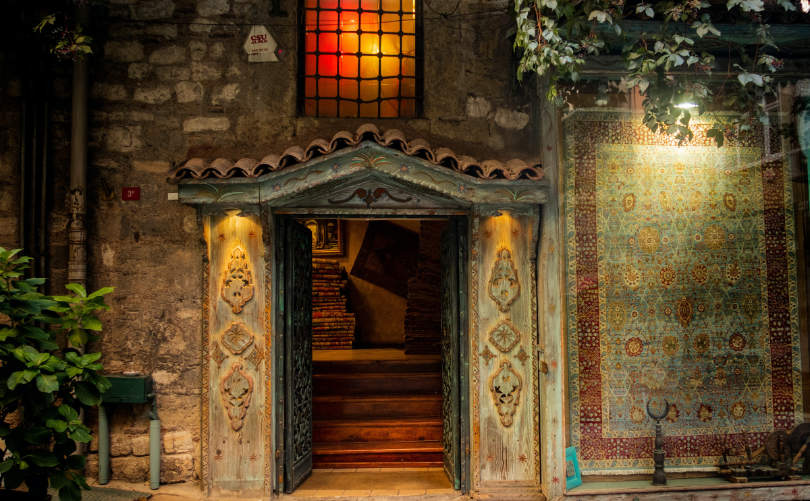 Istanbul is the 8th most visited city in the world, with roughly 13.7 million tourists in 2019.
As a result, Turkey has become one of the most popular halal holiday destinations. With so much history, heritage, and culture, it's easy to see why this vast country is attracting so many Muslim travellers.
In addition to that, Turkey is one of the top Muslim family holiday destinations. It offers a variety of fantastic experiences for both adults and children.
Sitting between both Asia and Europe, Turkey offers a unique contrast in its landscape as well as its culture. The country is surrounded by four different seas, with each corner offering a completely different experience.
Turkey's halal tourism industry has skyrocketed in recent years with new openings of hotels and resorts that offer privacy and an alcohol-free environment. Certain properties, such as Wome Deluxe, also provide women-only beaches.
Halal restaurants in Turkey are common, even if you do not spot a halal sign or certification. As one of the main highlights of any trip, the food here is amazing! From meze platters consisting of hummus, cheese, olive oil and meat filled crispy pastries to tender kebabs marinated to perfection.
I'm getting hungry just typing that!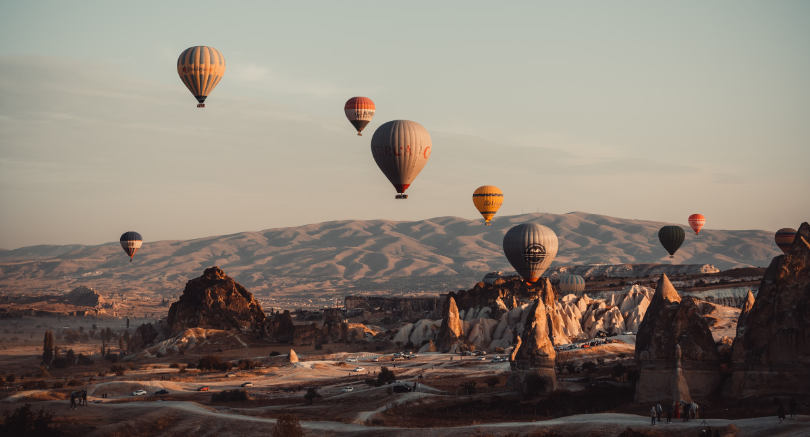 As for the history and heritage of Turkey, it is among the best countries with Islamic history. Turkey is teeming is mosques and other sacred sites dating back to the 11th century.
Additionally, the country boasts 17 breathtaking sites included in UNESCO's World Heritage List. One of which is the Grome National Park and Rock Sites of Cappadocia. 
This unearthly region, sculpted by erosion, is renowned for its landscape and unusual rock formations. Travellers enjoy taking a hot air balloon over this region to get a bird-eye view of the region.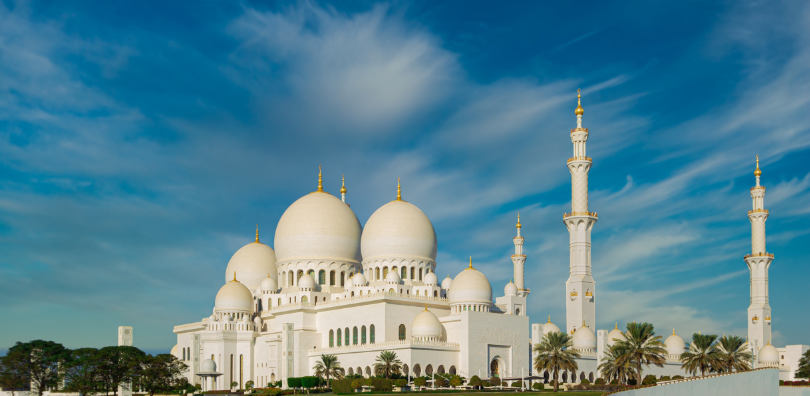 The United Arab Emirates (UAE) is one of those places that all travellers love. Well, it is actually Dubai that they love and want to see. One of the world's most iconic cities that was just a dry desert less than 40 years ago.
The UAE may be the most liberal and laid-back out of the gulf nations, but you can be rest assured that it is Muslim-friendly. When you zoom out of Dubai and view the rest of the six emirates, you'll start to get a real sense of this oil-rich country.
Let's start with the capital, Abu Dhabi.
The term Abu Dhabi means "Father of the Gazelle", which originates from the abundance of these animals in the region. This family-friendly and modern city offers a range of attractions and activities that will delight any traveller. It's even an ideal holiday destinations for muslim families.
Discover in Abu Dhabi the largest and most grand mosque in the UAE, Sheikh Zayed Bin Sultan al Nahyan Grand Mosque. With the capacity to hold 41,000 people, the mosque is an Islamic architectural masterpiece with design influences from past empires such as Persian and Mughal.
As an ideal halal beach holiday destination, the UAE offers countless beaches all around the country. From Dubai's world-renowned Jumeirah Beach and Palm Island, to the ladies only Al Bateen beach in Abu Dhabi.
For those that want to experience the expanse of the desert and life in the past, head out to Liwa Oasis. Located at the edge of Rub Al Khali (the Empty Quarter), Liwa Oasis is the birthplace of the rulers of the country and beloved by all locals. Every July, the Liwa Date Festival takes place to celebrate the country's national fruit.
Join thousands of halal travellers that receive exclusive holiday deals, only shared with our subscribers.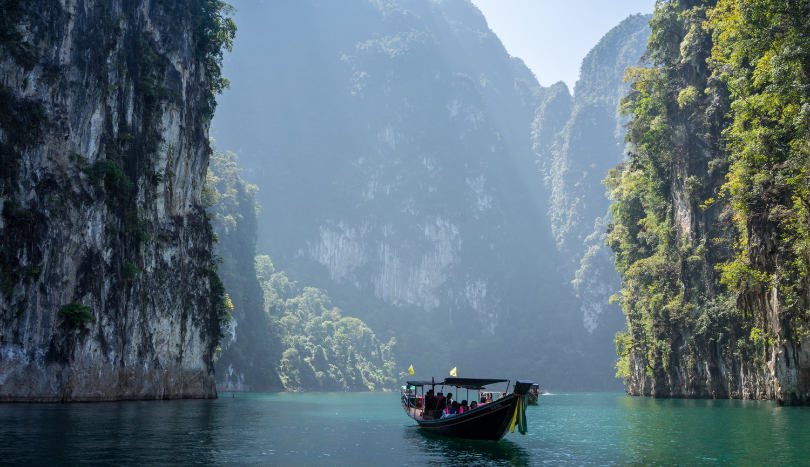 Thailand, or The Land of Smiles as it's known as, is a very reliable holiday destination as the whole country depends on tourism. Although it has a reputation for being seedy, that side of Thailand is only found if you're in search of it.
Islam is the second biggest religion in Thailand with roughly 12% of the country being Muslims. Note that, the further south you are in the country, the greater the number of Muslims present. This is because southern Thailand borders Malaysia. To paint you a picture, in Phuket, there are more mosques than Buddhist temples.
Can you have a halal-friendly trip to Thailand?
Definitely!
As a safe country for Muslims, Thailand casually provides all the amenities you can expect from a Muslim halal holiday. From ample prayer facilities, halal food and hotels, you never have to travel far to find convenience.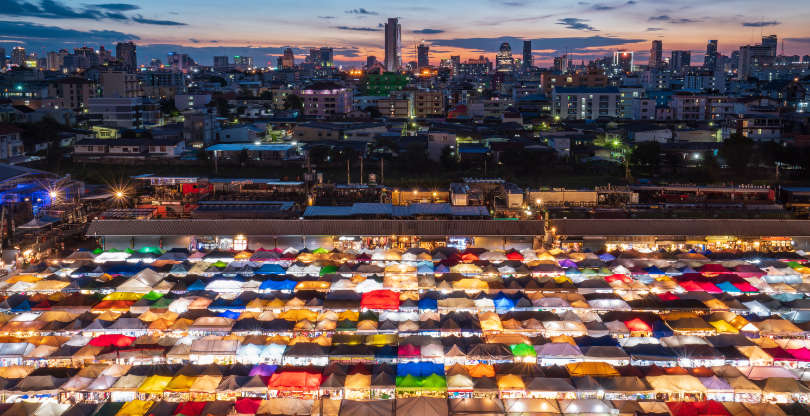 There's a reason why Bangkok is the most visited city in the world. Also known as the Big Mango, Bangkok is a city of contrasts. No two trips there are ever the same. It's a difficult place to describe and must be experienced.
Perhaps the king of all street food in Asia, this mega city is best experienced through its food. Halal restaurants and cafes are dotted all around the city but you must know your way around beforehand. However, if you visit the cities numerous night markets, such as Rot Fai Trian Market, there are always Muslim-run stalls selling halal versions of local dishes such as Pad Thai.
Khao Sok National Park is a true natural spectacle. Here, you can view the famous Thailand limestone karsts whilst experiencing a traditional longtail boat ride through Cheow Lan Lake. This region offers a great opportunity to visit a local family to cook authentic dishes right in the middle of the jungle.
To add an element of sustainability, visit Chiang Mai's Elephent Nature Park, a local ethical sanctuary for elephants and other animals. Run by Lek Chailert, the park is a safe haven for rescued elephants and allows visitors to interact with these majestic animals in a responsible manner.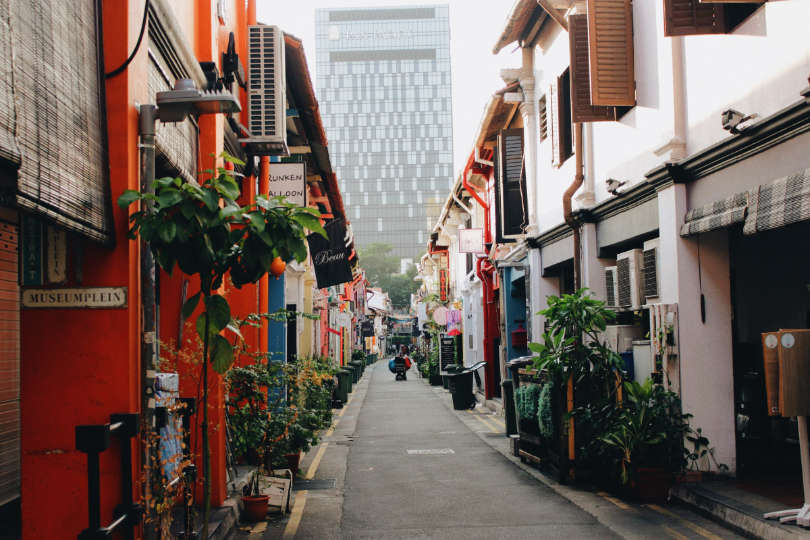 Possibly the world's most innovative country, Singapore is Asia's number one destination for great food and a good time. The city and island of Singapore is small in size but offers a large number of travel experiences.
Not only for vacations, but Singapore is also a top Muslim-friendly country for work and study.
Similar to Malaysia, Singapore consists of a melting pot of cultures primarily Chinese Singaporeans, Indians and Malays. Because of that, the culinary scene in Singapore is like no other.
Regular visits to hawker centers is the typical of all locals. These hawker centers are known to whip up the country's best dishes for an affordable price. Dishes such as the national dish, Hainanese Chicken Rice, Chilli Crab and Hokkien Mee, are all a must-try in Singapore.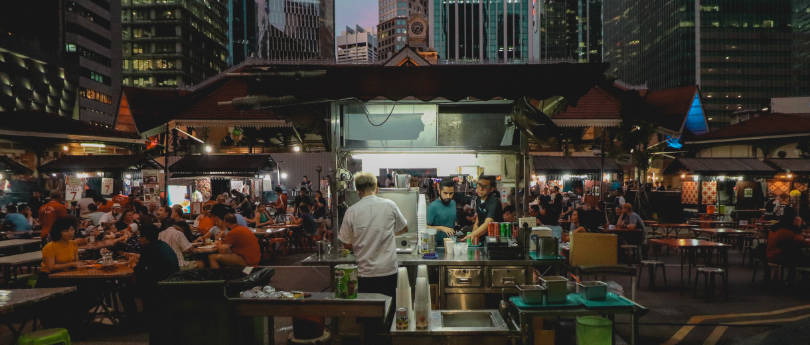 Transport is super efficient and convenient in this epic halal-friendly country. The great thing about travelling in Singapore is that you can do so much in a day, thanks to the MRT train system.
On a typical day in Singapore you can enjoy a walking trail through treetop jungle bridges and visit the UNESCO listed Singapore Botanic Gardens. If shopping is your thing, Orchard Rd is where you'll find high-street designers.
Masjid Sultan is the country's most iconic mosque and can easily be spotted by its grand, golden dome. Built in 1824 for the Sultan at the time, this beautiful mosque is worth stopping by to pray. The mosque is conveniently right next to the popular Haji Lane, a hotspot for trendy café's, boutique stores and plenty of murals.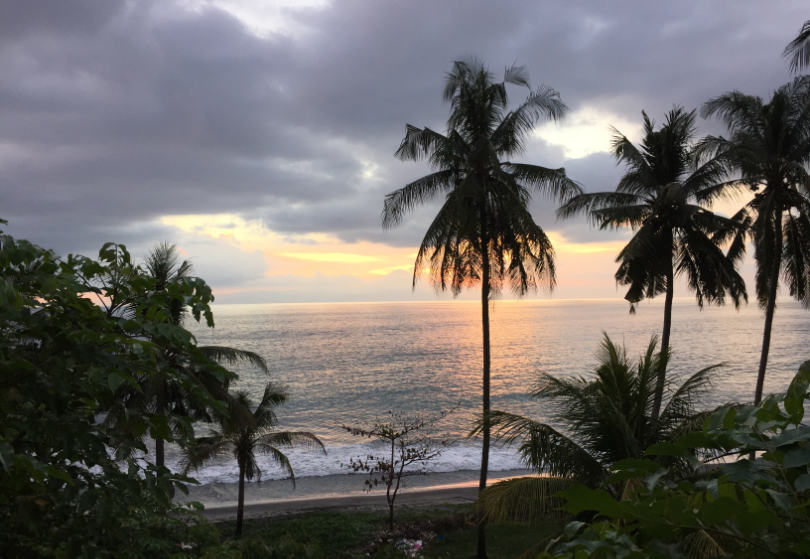 Indonesia's vast array of islands offers up an immense selection of natural escapes and experiences. This sprawling nation nestled between the Indian and Pacific Oceans boasts over 17,000 islands.
With the fourth largest population in the world, it's easy to be tricked into thinking that this country is all chaos and mayhem. But take the trip of a lifetime to a secluded island getaway and you might just find yourself lost in its tranquility.
Being the largest Muslim majority country on the planet, halal food is the norm and mosques can be found by the truckload throughout the islands.
Different regions in Indonesia offer varying experiences. If you're familiar with Bali, then you'll know Muslim-friendly services are hard to come by. However, 25 miles east of Bali, is Lombok, also known as The Island of a Thousand Mosques.
Indonesian cuisine echoes the ethnic diversity of the country. Middle Eastern, Chinese, Javanese and Indian cultures have all left their mark on Indonesian food, so there's definitely something to tempt everyone's palate.
The uniqueness of godo-godo or Lotek salad sits side by side with familiar skewered satays on the tables of Indonesia. Gulai curry atop fluffy white rice, decadent plates of Nasi Goreng and mouth watering soto soups all promote Indonesian cuisine's love for the savoury, the sweet, the sour and the spicy.
Whether you visit the capital, Jakarta, or islands such as Lombok, Raja Ampat or the Gilis, Indonesia offers rich cultural experiences in a Muslim-friendly manner.
Which halal holiday destination will you visit?
So, there you have it, our favourite Muslim holiday destinations, based on firsthand experience. 
At Rooh, we only create holidays to destinations we've travelled to and know very well. This is because we personalise your halal holiday packages to suit your preferences and travel occasion.
Currently, we offer Muslim travel packages for Maldives, Thailand, Malaysia, Indonesia, UAE, Turkey, and Singapore. Whether is holiday destinations for Muslim families or couples, our team of specialist are on hand to help plan a memorable trip.
Get in touch with us to enquire about a halal holiday to any of the countries mentioned.